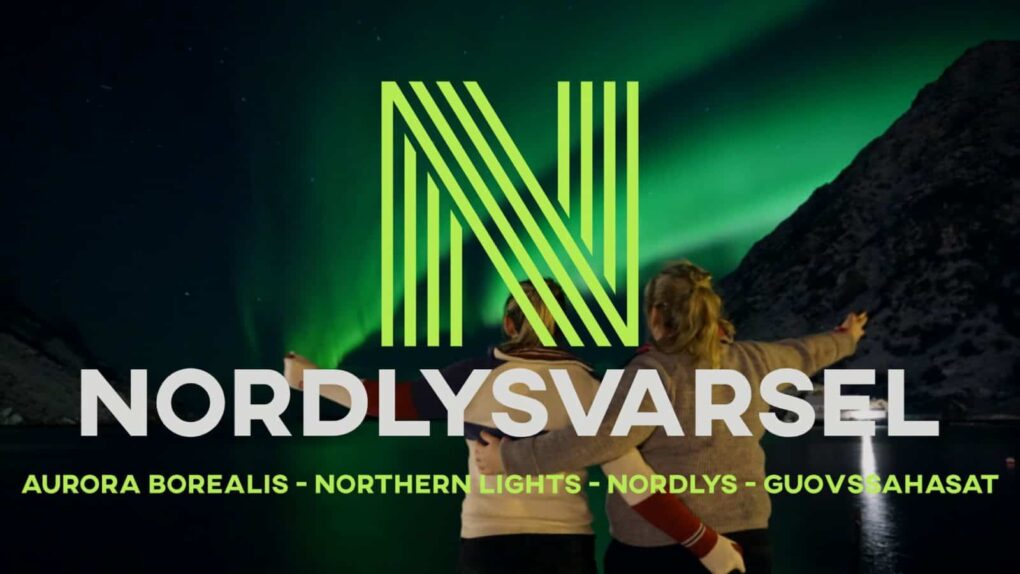 THE NORTHERN LIGHTS RIGHT NOW
Low to none activity. If you are located within latitude range 66.5º N or higher you still could have a chance to see the aurora if the weather and light conditions are optimal. The aurora might be visible from places as far south as Longeyarbyen (Svalbard), Grise Fiord (Canada), Savissivik (Greenland), Kirkenes (Norway) and Wainwright (United States).
| SOLAR WIND SPEED | PROTONS |
| --- | --- |
| 398 km/sec | 7.65 protons/cm3 |
The aurora forecast data is retrieved from NOAA and updates every 5 minutes.
The KP index is a scale that indicates the strength of the northern lights and can be used to predict how far south the northern lights are visible. The G scale indicates the strength of the storm.

A high KP value does not necessarily mean that the northern lights will be visible to the naked eye. The direction of the lines in the interplanetary magnetic field (IMF) from the sun also plays a major role. IMF is measured in Bz. A negative Bz value means that the IMF lines are facing south and the chance of seeing the aurora is greater.
30 MINUTE NORTHERN LIGHTS FORECAST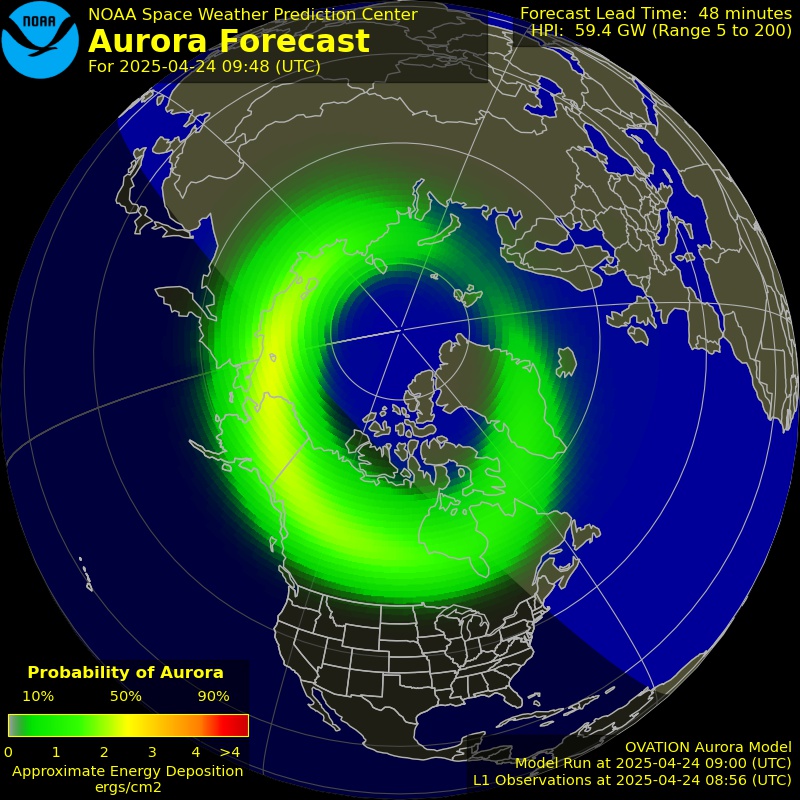 QUICK PHOTOGRAPHY TIPS

Make sure the camera is steady. Use remote trigger or timer and manual settings.

– ISO: 800-1600
– Aperture: F2.8-F4
– Shutter: 0-20 seconds
– White balance: Daylight

Feel free to share your photos in our Facebook group.

NYHETER FRA NORSK METEORNETTVERK

Did you know…

Northern Lights can occur at any time, but it must be dark to be visible.

October to March is the best time to see the Northern Lights in Norway.