The aurora forecast data is retrieved from NOAA and updates every 5 minutes
Low to moderate activity. If you are located within latitude range 62.3º N or higher you have a chance to see the aurora if the weather and light conditions are optimal. The aurora might be visible from places as far south as Namsos (Norway), Noginsk (Russia), Dawson City (Canada), Kaltag (United States), Reykjavik (Iceland) and Steinkjær (Norway).
AURORA IN ONE HOUR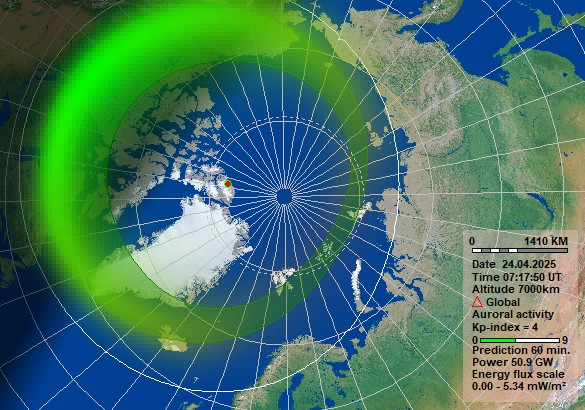 Now that you've looked through the aurora forecast, you might be wondering what all this means. In the list below you will find frequently asked questions. If anything is unclear or don`t hesitate to contact us on messenger.