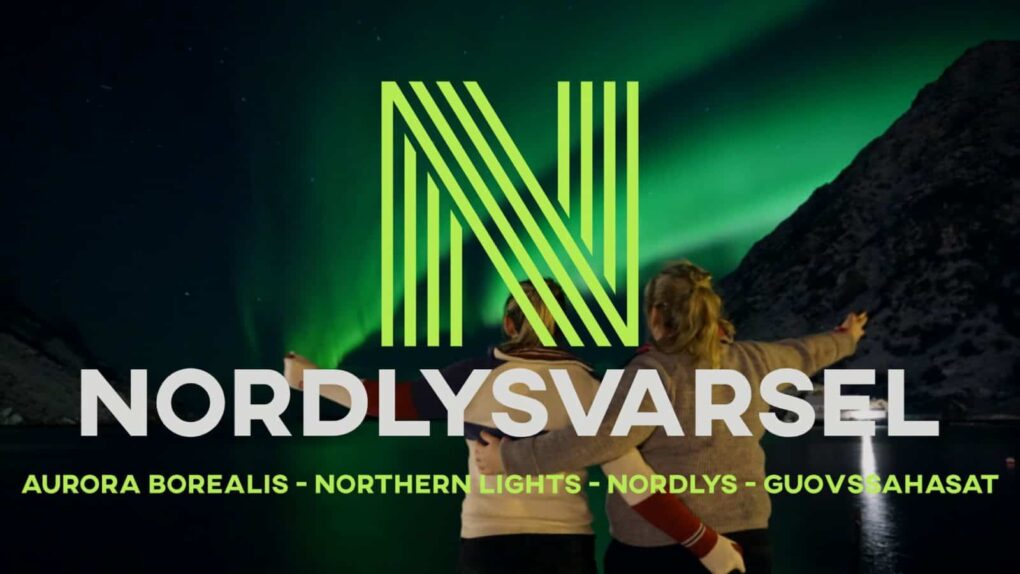 THE NORTHERN LIGHTS RIGHT NOW
Low to moderate activity. If you are located within latitude range 62.3º N or higher you have a chance to see the aurora if the weather and light conditions are optimal. The aurora might be visible from places as far south as Namsos (Norway), Dawson City (Canada), Kaltag (United States), Reykjavik (Iceland) and Steinkjær (Norway).
| SOLAR WIND SPEED | PROTON DENSITY |
| --- | --- |
| 420.9 km/sec | 1.99 protons/cm3 |
The aurora forecast data is retrieved from NOAA and updates every 5 minutes.
WHAT DOES THIS MEAN?
KP index gives us an indication of the width of the auroral oval and how far south the aurora can be observed. The higher the KP value, the greater the chance of seeing aurora.
The Bz value measures the direction of the solar wind's magnetic field when it reaches Earth, and a negative Bz value can lead to stronger auroral activity. High solar wind speed and high proton density can also increase the chances of seeing aurora.
The combination of these factors can provide a better indication of the type of auroral activity to expect. High KP value, negative Bz value, high solar wind speed, and proton density can result in strong and dancing aurora.
If all these factors align, you should go outside and enjoy the view 🙂
THE NORTHERN LIGHTS IN ONE HOUR
Graphics showing the expected northern lights one hour ahead in time. These are obtained from NOSWE and are created using software and data from KHO.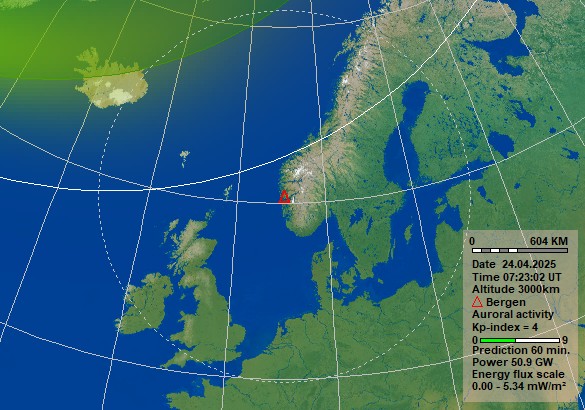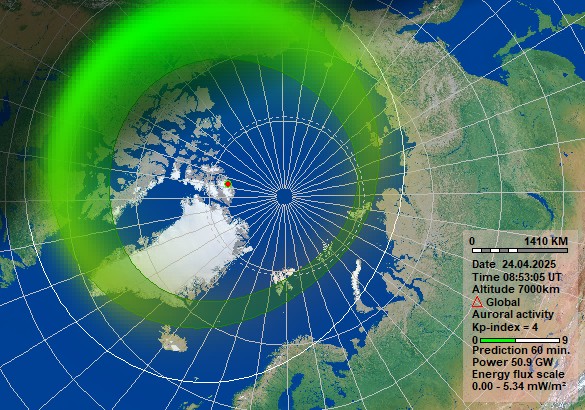 THREE DAY FORECAST
This text contains a three-day KP alert issued by NOAA in Universal Time (UT). To convert to Norwegian time, add one hour for winter time and two hours for summer time.
| | | | |
| --- | --- | --- | --- |
| | Sep 29 | Sep 30 | Oct 01 |
| 00-03UT | 1.67 | 2.67 | 3.00 |
| 03-06UT | 1.67 | 2.67 | 2.33 |
| 06-09UT | 2.00 | 2.33 | 2.00 |
| 09-12UT | 1.33 | 2.67 | 2.00 |
| 12-15UT | 1.00 | 3.67 | 1.33 |
| 15-18UT | 1.00 | 2.00 | 1.00 |
| 18-21UT | 1.33 | 2.67 | 2.00 |
| 21-00UT | 1.67 | 2.33 | 2.67 |
THANK YOU FOR USING NORDLYSVARSEL.COM
Our website began as a hobby project to simplify Northern Lights alerts. The response has been overwhelming, and we're thrilled to see the growing community of Northern Lights enthusiasts using our site every day. We're not experts, but we're constantly learning alongside our users. We gather the Northern Lights forecast from external sources and strive to present it in the most accessible way possible. While we quality-check our sources, errors may occur. All other information is based on our experience.
We welcome feedback and suggestions for improving the website. If you spot any inaccuracies or have ideas for enhancement, please contact us via Messenger. Additionally, our Facebook group offers a forum for sharing and asking questions, with members who are happy to help.