The aurora is the result of collisions between particles in the Earth's atmosphere and charged particles released from the sun's atmosphere. When this happens we can see the beautiful colours appearing in the sky. The aurora may appear in every colour range, but the most common colour is green. Aurora borealis is also known as the northern lights.
The KP number is a system of measuring aurora strength. It goes from 0 to 9 (0 being very weak, 9 being a major geomagnetic storm with strong auroras visible). So when you're looking at the aurora forecast page, you want to look for high Kp numbers. The higher the better. Anything above (and including) Kp5 is classed as a geomagnetic storm.
30 MINUTE FORECAST
1 HOUR FORECAST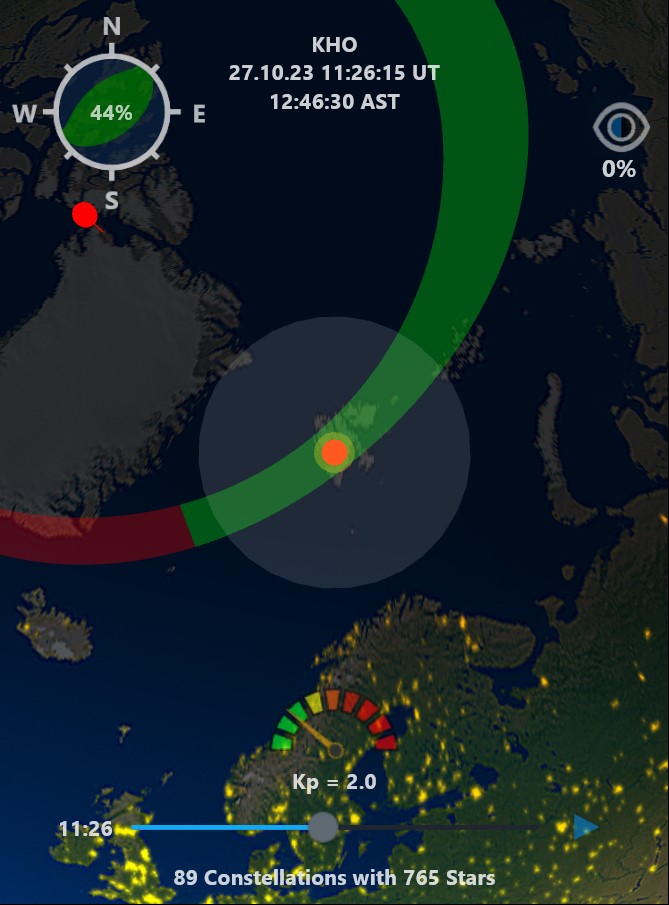 3 HOUR FORECAST
REAL TIME SOLAR WIND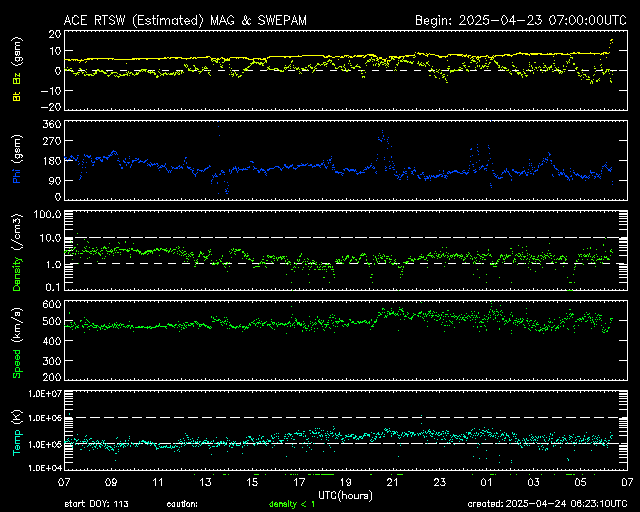 WHAT KP IS NEEDED TO SEE THE NORTHERN LIGHTS?
To better understand the KP value and how it impacts visibility from your location you need to know your magnetic latitude. When you know the magnetic latitude you can take a look at the table below and determine if the northern lights are visible from your location or not.
Higher KP value means stronger northern lights. The northern lights need to be stronger the more south you are for you to see it. For instance, if you are located in Mo i Rana, Norway your magnetic latitude is 66.31. From the table, we can read that the KP value needs to be KP-1 for the northern lights to be visible from that location. If you are located in Bergen, Norway your magnetic latitude is 60.39. This means that the KP value needs to be KP-4 for the northern lights to be visible.
| | |
| --- | --- |
| MAGNETIC LATITUDE | KP NUMBER |
| 66.5 | KP-0 |
| 64.5 | KP-1 |
| 62.3 | KP-2 |
| 60.4 | KP-3 |
| 58.3 | KP-4 |
| 56.3 | KP-5 |
| 54.2 | KP-6 |
| 52.2 | KP-7 |
| 50.1 | KP-8 |
| 48.1 | KP-9 |